Cllr Lesley Rennie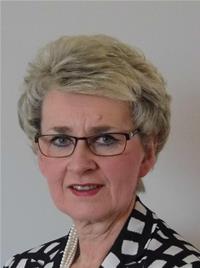 Cllr Lesley Rennie

Title: Opposition Spokesperson
Party: Conservative
District: Wirral
Other councillors representing this District:
More information about this councillor
Contact information
Home address:
4 Greenlea Close
Bebington
Wirral
CH63 7RU
Phone: 01516448137
Mobile: 07795450497
Bus. email: lesleyrennie@wirral.gov.uk
Download Cllr Lesley Rennie contact details as VCard
Responsibilities
Committee appointments
Term of Office
Appointments to outside bodies
Additional Information
Councillor Rennie was appointed to the Authority in June 2007 by Wirral Council where she represents Wallasey Ward.
She is a Conservative Member on the Authority and is appointed to the Policy and Resource Committee; and the Appeals Committee.
Cllr Rennie is also a member of the Member Development & Engagement Group.
In addition, Councillor Rennie the Authority's appointed Opposition Member on the North West Fire and Rescue Advisory Forum.
Further information regarding Councillor Rennie can be found on the Wirral Borough Council website, via the link below: