Cllr Edna Finneran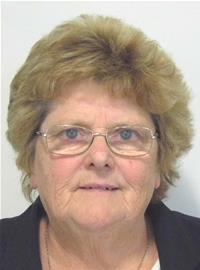 Cllr Edna Finneran

Title: Chair of Member Development & Engagement Group
Party: Labour
District: Knowsley
Other councillors representing this District:
More information about this councillor
Contact information
Home address:
204 Baileys Lane
Halewood
Liverpool
L26 9TU
Download Cllr Edna Finneran contact details as VCard
Committee appointments
Terms of Office
13/06/2017 - 13/06/2018
11/06/2020 -
Additional Information
Cllr Edna Finneran was appointed to the Authority on in June 2020 by Knowsley Council, were she represents Halewood South Ward.
Cllr Finneran is a Member of the Labour Group on the Authority; and currently serves on the Community Safety & Protection Committee, the Scrutiny Committee; and the Audit Committee.
Cllr Finneran is Chair of the Member Development & Engagement Group.
Further information regarding Cllr Finneran can be found on Knowsley Council's website via the link below:
http://councillors.knowsley.gov.uk/mgUserInfo.aspx?UID=990