Cllr Paul Tweed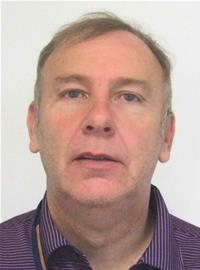 Cllr Paul Tweed

Title: Lead Scrutiny Member
Party: Labour
District: Sefton Council
Other councillors representing this District:
More information about this councillor
Contact information
Home address:
37 York Close
Netherton
Bootle
L30 7QP
Phone: 0151 476 4834
Bus. email: paul.tweed@councillors.sefton.gov.uk
Download Cllr Paul Tweed contact details as VCard
Committee appointments
Term of Office
Additional Information
Councillor Tweed was appointed to the Authority in June 2014 by Sefton Council where he represents Litherland Ward.
Councillor Tweed is a Member of the Labour Group on the Authority and is appointed to the Community Safety and Protection Committee; and the Scrutiny Committee.
In addition, Councillor Tweed is one of the Authority's two Lead Scrutiny Members, Co-Chairing the Scrutiny Committee and Scrutiny Review Panels.
Further information regarding Councillor Tweed can be found on Sefton Council's website, via the link below:
http://modgov.sefton.gov.uk/moderngov/mgUserInfo.aspx?UID=248