Cllr Elizabeth Hayden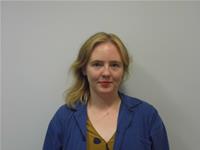 Cllr Elizabeth Hayden

Party: Labour
District: Liverpool City Council
Other councillors representing this District:
More information about this councillor
Surgery details
39B Hill View L17 0eq - 1st Wednesday of every month 2pm-4pm
NO SURGERIES ARE BEING HELD AT THE MOMENT
Contact information
Home address:
16 Croxteth Grove
Toxteth
Liverpool
L8 0XR
Bus. email: Elizabeth.Hayden@liverpool.gov.uk
Download Cllr Elizabeth Hayden contact details as VCard
Term of Office
Additional Information
Councillor Hayden was appointed to the Authority in June 2021 by Liverpool City Council, where she represents Mossley Hill Ward.
Councillor Hayden is a member of the Labour Group on the Authority; and is currently appointed to the Policy and Resources Committee.
Further information regarding Councillor Hayden can be found on the Liverpool City Council Website, via the link below:
http://councillors.liverpool.gov.uk/mgUserInfo.aspx?UID=33002